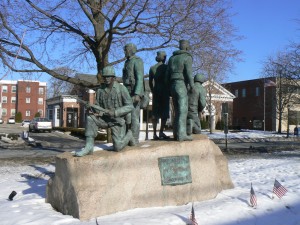 We continue our look at downtown Milford monuments by examining the World War II monument at the east end of the Milford Green. The monument commemorates the local residents who served in the war, with five statues representing the contributions of local soldiers, seamen, airmen and nurses. 
The nearby memorial flagpole (mentioned in our post on the Soldiers' and Sailors' monument) near the center of the green lists the names of 78 residents who died in the war. 
Immediately west of the World War II monument is a monument dedicated to the firefighters who have been protecting Milford since the first company was founded in 1838. A bell, which summoned volunteer firefighters to Milford's central firehouse between 1887 and the 1930s, sits mounted next to a granite marker that explains its history. The other side of the granite marker lists the names of six local firefighters who gave their lives in the line of duty.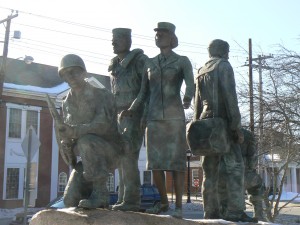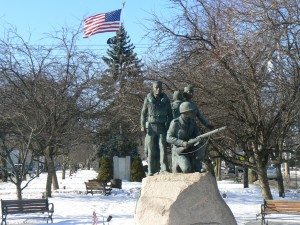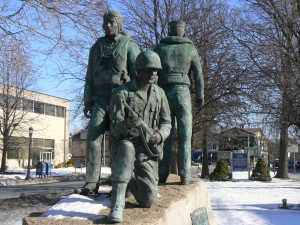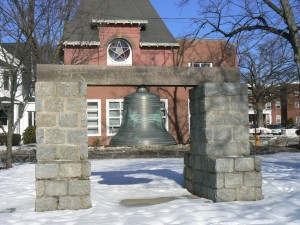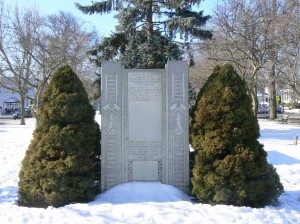 Tags: Firefighters, Milford