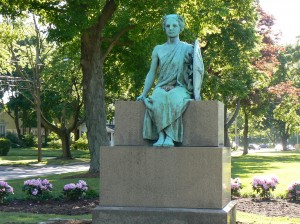 A war memorial featuring a female allegorical figure representing patriotism and peace stands on a green near the corners of West Broad and Main Street in Stratford.
The monument, at the east end of the West Broad Street Green, was dedicated in 1931 as a memorial to peace intended to honor the local men and women who served in the country's wars, including the first World War (during which 630 residents served and 13 lost their lives).
The monument's sculptor, Willard Paddock, was a Kent resident who was charged by the committee to create a monument to peace.
Paddock's monument depicts a seated figure holding a large shield, decorated with stars and an eagle, in her left arm. The shield is protecting a dove, which symbolizes peace. Her lap is decorated with oak leaves and stars symbolizing local residents lost in combat.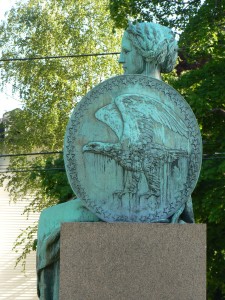 Her right hand once held a sword, which was reportedly removed after the monument's completion because some felt it was not in keeping with the monument's peace theme. The hilt of the former sword is still visible.
The monument was dedicated on May 24, 1931, in ceremonies attended by Governor Wilbur Cross (for whom the state would later name a parkway).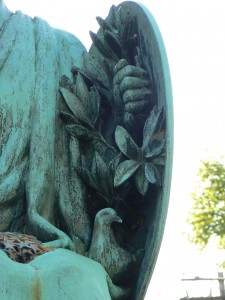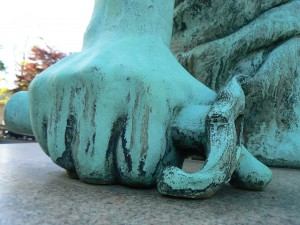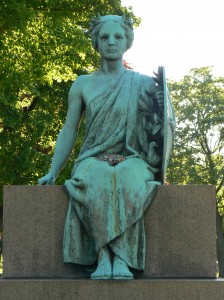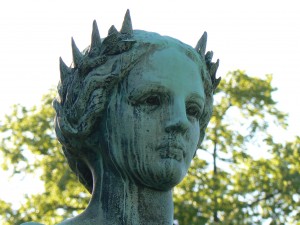 Source:
In Pursuit of Paradise: a History of Stratford, CT by Lewis G. Knapp, 1989, Stratford Historical Society
Tags: Stratford