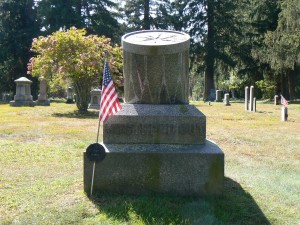 A monument in Litchfield's West Cemetery honors local Civil War heroes, including 23 buried on distant battlefields.
The monument, at the center of a cemetery section known as the Soldiers' Lot, features a granite drum and the simple inscription, "Mustered Out."
The monument was erected in 1894 as part of the dedication of a section of the cemetery for Civil War veterans who did not have burial plots. It would appear about nine veterans were buried in the section.
In 1903, the state of Connecticut erected 23 headstones to honor Civil War heroes who were buried in unmarked battlefield graves.
Soldiers' Lot has a total of 35 headstones honoring Civil War veterans, and one stone honoring a local Marine sergeant who was killed in Vietnam in 1965.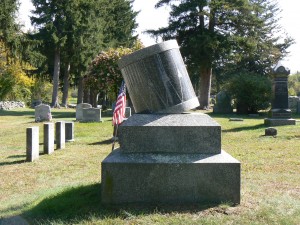 Four large cannonballs mark the corners of the soldiers' section.