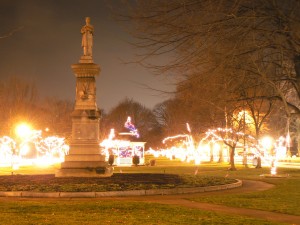 We're paying a return visit to the 1888 Soldiers' and Sailors' monument on Milford's green, and this time we're including the holiday lights decorating the green.
We first looked at the monument last February, when the green was covered with snow. And we paid a return visit to the monument in early May, when the planting bed at the base of the monument was filled with a variety of festive spring flowers.
We hope you're enjoying this year's holiday season.