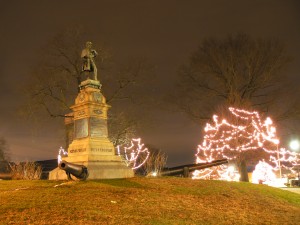 In honor of the holiday season, we're running this nighttime image of the 1877  Soldier's Monument on the west side of the Derby green.
The monument, which we highlighted in a February post, honors Civil War veterans from Derby and present-day Shelton. The granite base was dedicated in 1877, and the bronze figure was added six years later.
Here's our post from February, which includes more information as well as daytime images of the monument.