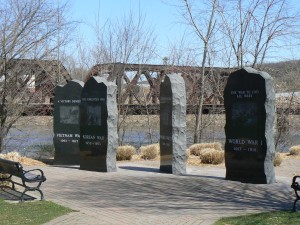 Shelton veterans killed in the 20th Century's four major wars are honored with large granite monuments near the downtown riverfront walkway.
The site honors veterans with four large polished-granite slabs commemorating Vietnam, Korea, World War II and World War I. Each slab bears a brief dedication to the war as well as an historic image on its front (west) face, and the names residents who were killed in the conflict are engraved on the monument's east face.
The Vietnam memorial bears the dedication "A Victory Denied," and right names. The Korean war memorial reads "The Forgotten War," and bears three names.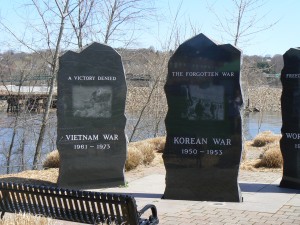 The World War II memorial reads "Freedom is Not Free," and bears 31 names. (The east face of the World War II memorial is pictured below). The World War I slab bears the dedication, "The War to End All Ears," and 17 names.
Six Shelton residents who were killed in overseas conflicts are also honored in the city's Riverside Cemetery, about about 1.5 miles south of the downtown memorial. Five headstones honor World War I heroes who were buried in France, and another headstone honors a Korean War hero buried in that country.
Nearby monuments honor the service of local firemen and police officers.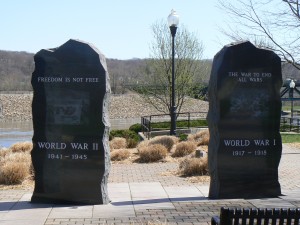 Shelton also honors its war heroes with a building in nearby Riverview Park, as well as with monuments in front of City Hall and the Plumb Memorial Library. Those monuments will be highlighted in future posts.
A municipal committee is also planning to erect a Civil War monument. During the Civil War, Shelton was known as Huntington, and its veterans were honored on the Civil War monument on the Derby Green.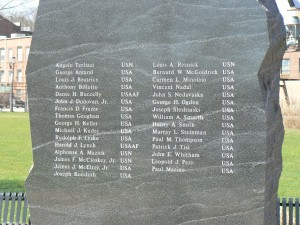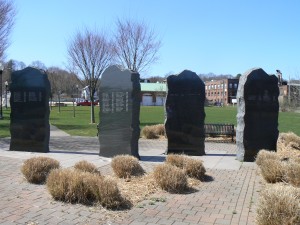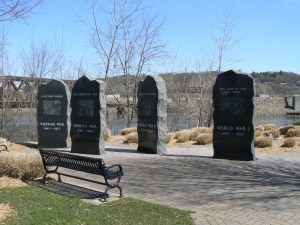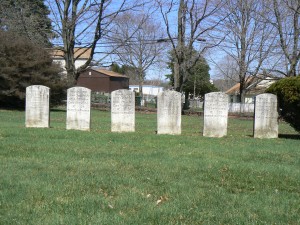 Tags: Shelton