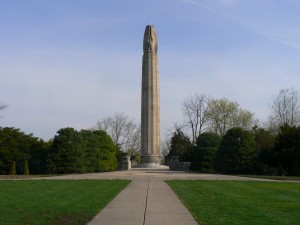 New Britain honors its World War I heroes and veterans with a 90-foot column in Walnut Hill Park.
The tall stone column, topped by two sculpted eagles, bears a dedication at its front (north) base reading, "MDCCCCXXVII (1927). The city of New Britain here records with pride that of her citizens, more than four thousand served in the World War 1917-1918."
The plaque also has symbols representing the Army, the Navy, industry and the Red Cross. It appears that bronze ornamentation that once surrounded this plaque has been removed.
A dedication plaque on the south  base of the column reads, "To her sons who gave their lives to their country, their names are here inscribed. Their memory lives in the heart of a grateful city."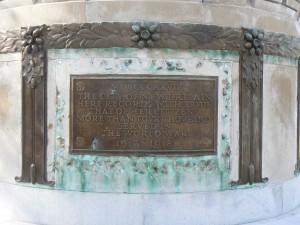 Just below the eagles, the column appears to be wrapped with a flag that's draped over the column's fluting.
Surrounding the monument are two semi-circular walls bearing bronze plaques that list the name, rank, unit affiliation and date of death for 123 residents (61 plaques on the west side, and 62 plaques on the east side). Bronze poppies can be seen between the plaques. Ornamental palms at the ends of the rows of names also appears to have been removed.
Four large light fixtures near the monument are decorated with butterflies symbolizing renewal and resurrection.
New Britain dedicated its World War I monument on September 22, 1928. The monument was designed by Harold Van Buren Magonigle, who also created a similar monument in Kansas City as well a firefighters' monument on Riverside Drive in New York City.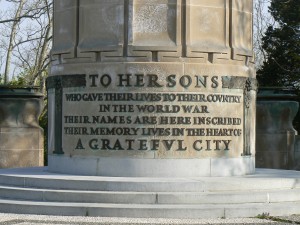 The stone column replaced an honor roll and memorial near one of the park's entrances.
Just south of the World War I monument, a 1999 monument honors the contributions of women to the nation's wars.
With our usual poor timing, our visit came just before the planting of more than 750 rose bushes by the Friends of the Walnut Hill Park Rose Garden in the courtyard south of the monument.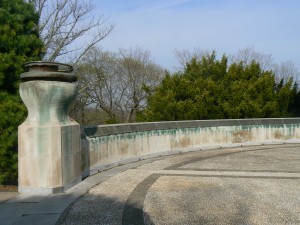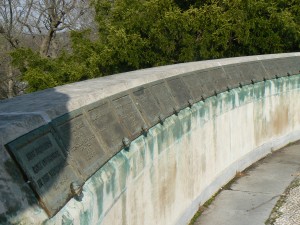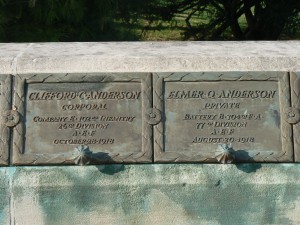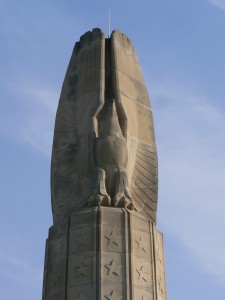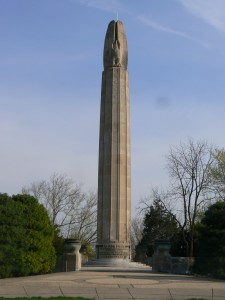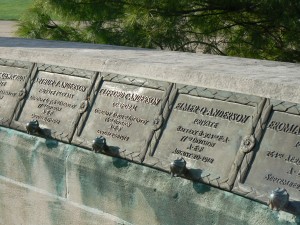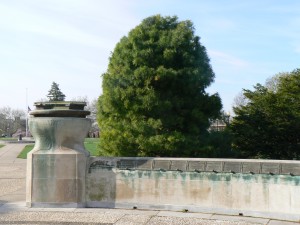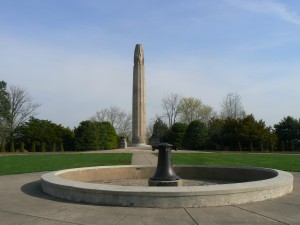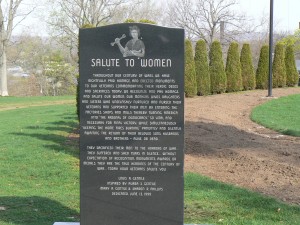 Tags: New Britain