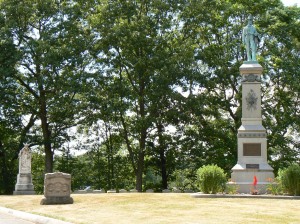 New Haven honors its firefighters with a monument and burial plot in the city's Evergreen Cemetery.
A dedication plaque on the front (east) face of the 1877 Firemen's Monument reads, "Erected to the memory of the firefighters of the city of New Haven by the Firemen's Benevolent Association."
The east face also features plaque commemorating the monument's 1993 rededication, as well as a decorative trophy depicting the department's logo, crossed ladders and a variety of firefighting tools. The city's emblem also appears near the top of the monument's east face.
The monument's north, west and south faces feature bronze plaques with ornate depictions of antique (to our eyes) firefighting vehicles and equipment.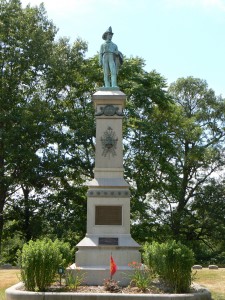 The monument is topped by a helmeted bronze firefighter, standing with a wrench in his right hand and a coat draped over his left arm. The firefighter was sculpted by Melzar Mosman, whose other Connecticut works include monuments in Middletown and Danielson, as well as the figures on the Civil War monuments in Bridgeport's Seaside Park. (The firefighter's monument design, with a figure atop a column decorated with a trophy, is very similar to an 1870 Civil War monument.)
Next to the large monument is a smaller monument honoring three of the six firefighters who were killed in April of 1910 battling a fire at the former New Haven County jail on Whalley Avenue.
In the southwest corner of the firemen's plot is an 1852 marble monument honoring Bevil Sperry, who was killed fighting a grocery store fire on State Street. Sperry was the first of 59 New Haven firefighters who fall in the line of the duty, and the first firefighter interred in the then-new plot.
The Sperry monument was created by Thomas Phillips, one of the founders of Evergreen Cemetery and a firm that would become New Haven's most prominent supplier of cemetery and public memorials.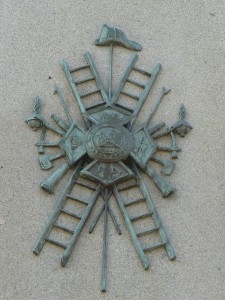 Evergreen Cemetery also features the 1870 monument to the 204 Civil War soldiers who died in New Haven's Knight Hospital from their wartime wounds.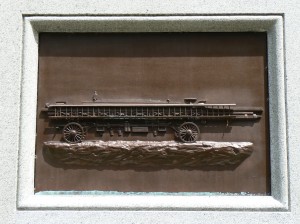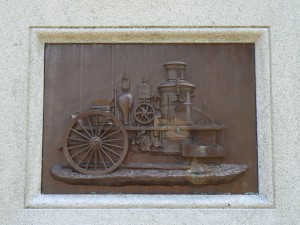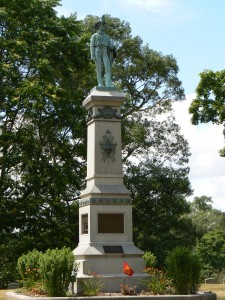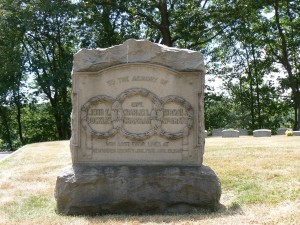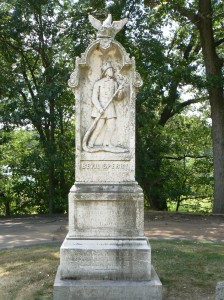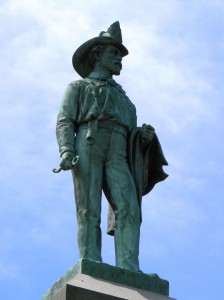 Tags: Firefighters, New Haven