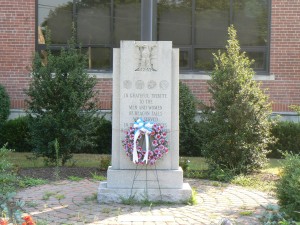 Beacon Falls honors its military veterans with a monument on the grounds of Town Hall.
The Beacon Falls Veterans Monument, on Maple Street near the corner of Burton Road, stands outside the town's municipal building.
The undated granite monument, sponsored by the local Lions Club and American Legion post, bears a dedication on its front (southwest) face reading, "In grateful tribute to the men and women of Beacon Falls who served in the armed forces during national crises."
The monument also features an engraved eagle as well as the logos of the four major military service branches.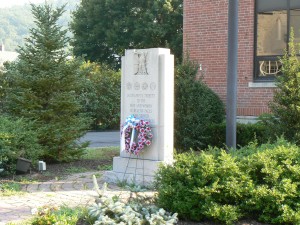 The monument stands in the middle of a small circular plaza, surrounded by decorative shrubbery.