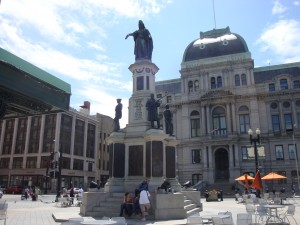 The 1871 Soldiers' and Sailors' Monument in Providence's Kennedy Plaza is notable for its size and details, as well as the tribute it paid to Rhode Island's African American Civil War veterans.
The monument, directly in front of City Hall, stands in the plaza between where Fulton and Washington streets meet Dorrance Street.
The monument features a female allegorical with a laurel wreath in an outstretched right arm. A dedication on the monument's front (northeast) face reads, ""Rhode Island pays tribute to the memory of the brave men who died that their country might live."
A dedication plaque on the monument's west base, erected by the Rhode Island Black Heritage Society, honors the members of the 1st Rhode Island and the 14th Rhode Island Heavy Artillery (Colored) who fought in the Civil War.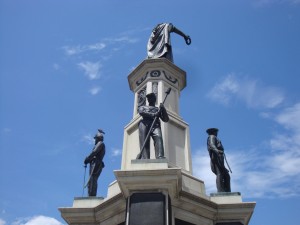 The monument's base includes four buttresses topped with bronze figures representing infantry, cavalry, artillery and naval veterans.
Large bronze plaques on the monument's base list residents killed in the war. The names are arranged by rank within their regimental affiliation.
Bronze bas-relief plaques also depict allegorical representations of war, victory, peace and history (illustrated as a African-American woman holding broken shackles).
The monument was designed by sculptor Randolph Rogers, who also created the Samuel Colt monument in Hartford, the Columbus Doors in the U.S. Capitol rotunda, and architect Alfred Stone. The figures were sculpted in Rome and cast in Munich, and the monument was assembled in Providence.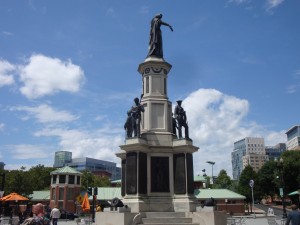 The monument was dedicated in its present location in 1871, and was moved in 1913 when Kennedy Plaza (then named Exchange Place) was constructed. It was returned to its original location in 1997 as part of renovations to the plaza.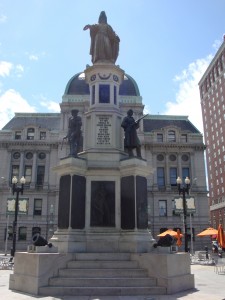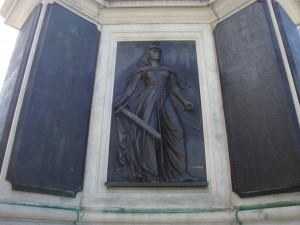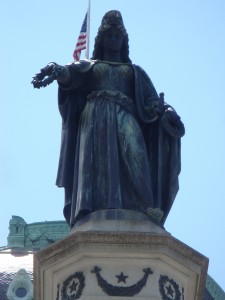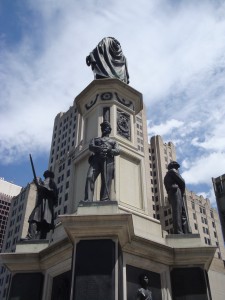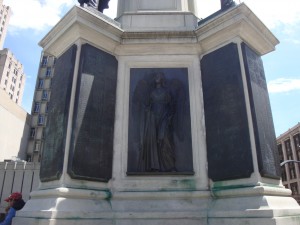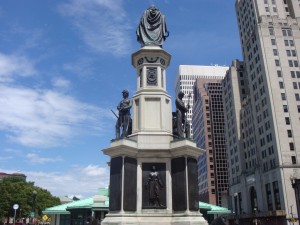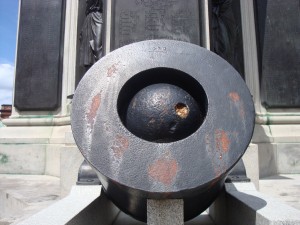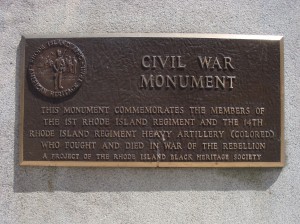 Tags: Rhode Island