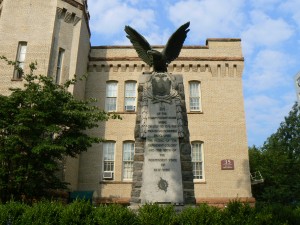 A large monument marking the location of the county courthouse where New York proclaimed its independence stands in front of a former armory in White Plains, New York.
The 1910 monument features a large bronze eagle atop granite blocks that served as part of the foundation of the first and second courthouse buildings to stand on the site.
A dedication on the monument's east face reads, "Site of the county court house where on July 10, 1776, the provincial Congress proclaimed the passing of the dependent colony of New York and the birth of the independent state of New York."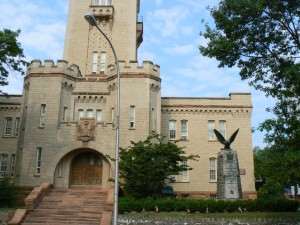 The monument, by sculptor Bruno Louis Zimm, was erected by the Daughters of the American Revolution in conjunction with the construction of a state armory on the site. The armory was converted into housing units and a senior center in the late 1980s.
The courthouse site, on South Broadway (near the intersection of Mitchell Place), has long been an important landmark for White Plains. The first courthouse, depicted in a 1910 plate image posted by the White Plains Historical Society, was erected there in 1758.
In July of 1776, the charter creating New York State was signed at the courthouse after the state legislature was driven from New York City by British sympathizers. The Declaration of Independence was read at the site on July 11, 1776. In November of that year, the courthouse was burned by Continental forces following the Battle of White Plains.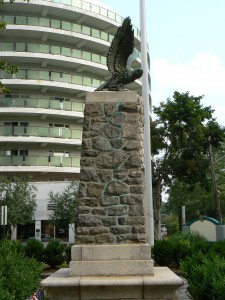 The second courthouse was eventually replaced with a private mansion, and the site was turned over to the state for the armory. Stones that had been used in the foundations of both courthouses and the mansion today stand as part of the monument and a small plaza leading to it.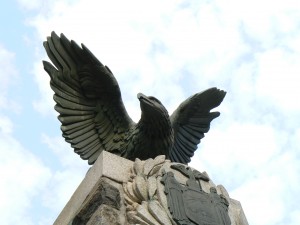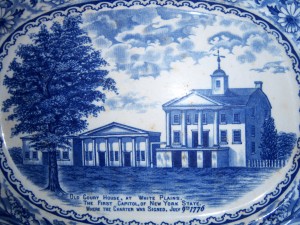 Tags: New York