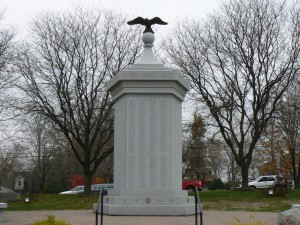 Suffield honors its veterans with a five-sided granite monument incorporating plaques from an earlier memorial.
The 2003 monument in Veterans' Park, near the intersection of Main Street (Route 75) and Bridge Street, honors Suffield veterans from wars ranging from the French and Indian Wars through the conflicts in the Persian Gulf.
The monument, topped by a large bronze eagle facing east, features a dedication reading, "In honor of the men and women of Suffield who served in our armed forces in the time of war."
The monument also features two bronze Honor Roll plaques that appear to have been part of a 1920 memorial honoring veterans of earlier wars.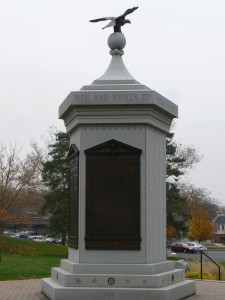 The plaques list veterans of the French and Indian War, American Revolution, War of 1918, Mexican War, Civil War Spanish-American War, and World War I.
The granite sections honor veterans of World War II, Korean, Vietnam, and the Persian Gulf.
A plaque on a nearby boulder explains that Veterans' Park was dedicated in 1983 to honor Suffield residents who served in Vietnam.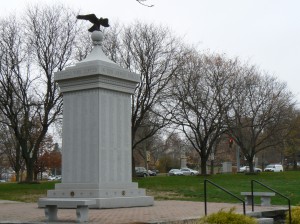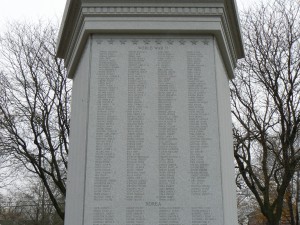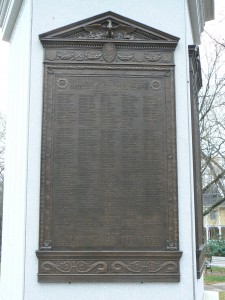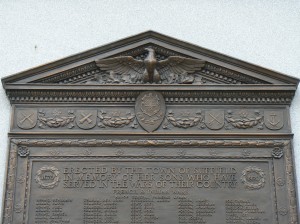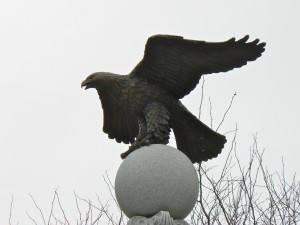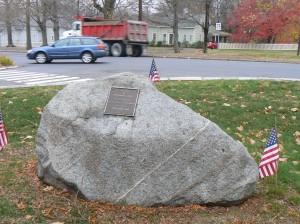 Tags: Suffield