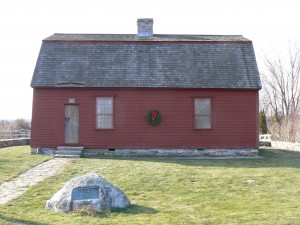 The former store in which colonial governor Jonathan Trumbull held more than 1,100 planning meetings during the American Revolution stands on Lebanon's green.
Known today as the War Office, the building was built around 1727 as the Trumbull family store. The store, which has been moved three times, originally stood along Exeter Road (Route 207).
The War Office, donated to the Connecticut Society of the Sons of the American Revolution in 1891, has stood on in its West Town Road location since 1844.
The building is identified by a plaque mounted on a boulder in 1932 as part of Washington bicentennial celebrations.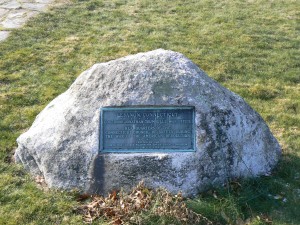 As the American Revolution broke out, the state's General Assembly formed a Council of Safety to coordinate efforts to recruit and supply Continental troops. The council met in the Trumbull store building throughout the war, with attendees including George Washington, Israel Putnam, Marquis de Lafayette and other notables of the day.
Trumbull's mercantile experience was helpful in ordering and delivering supplies to the troops, and Connecticut was known as the "Provision State."
The War Office is open to the public on weekend afternoons between Memorial Day and Labor Day, as well for other events.
A short walk south of the War Office stands the Trumbull family home, which is operated as a museum by the Connecticut Daughters of the American Revolution.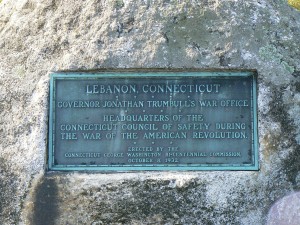 The War Office's original location on Route 207, around the corner from the Trumbull home is marked by a 1932 plaque mounted on a boulder.
Jonathan Trumbull is also honored with a statue in his namesake town of Trumbull.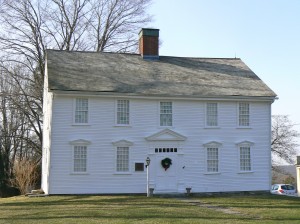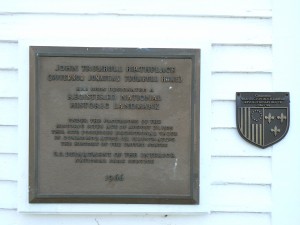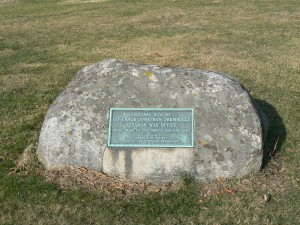 Tags: Lebanon