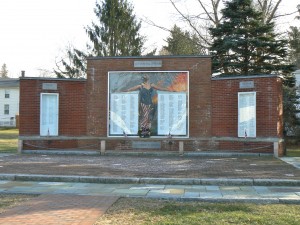 Deep River honors veterans of World War II, Korea and Vietnam with honor rolls in a park.
Veterans Memorial Green, at the intersection of Main Street (Route 154) and Essex Street, features an allegorical figure representing the United States and an honor roll listing Deep River residents who served in World War II.
Panels added in 1990 honor residents who served in Korea and Vietnam.
White bricks in the plaza in front of the memorial honor the 14 residents killed in World War II and one lost in Vietnam.
A sign near the memorial explains the Columbia honor roll was created by C.D. Batchelor, an editorial cartoonist and painter who won a Pulitzer Prize in 1937. Batchelor, a Deep River resident, worked at the New York Daily News for many years.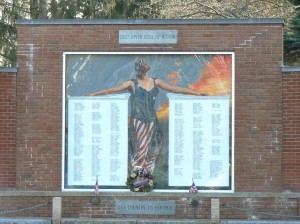 The honor roll, dedicated in 1943, originally stood in front of Deep River's Public Library. The memorial was moved to its present location in 1969.
The park was renovated in 1994 and renamed Veterans Memorial Green.
Deep River's World War I monument also stands on the green. The memorial, a boulder topped by a bronze eagle, was dedicated in 1923.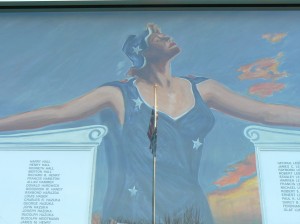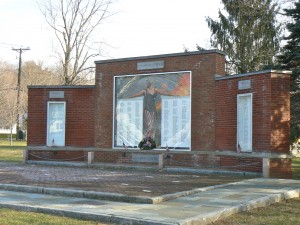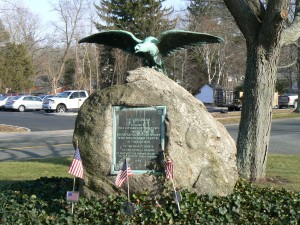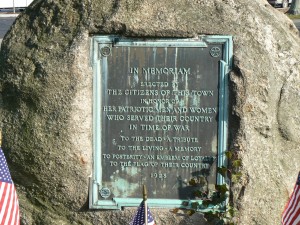 Tags: Deep River