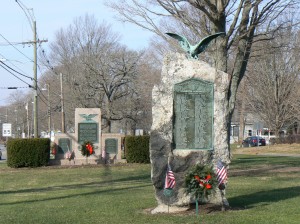 Colchester remembers veterans of the 20th Century wars with three memorials at the northern end of the town green.
Memorials near the intersection of Lebanon Avenue (Route 16) with Hayward Avenue and Broadway (Route 85) honor veterans of the two World Wars, Korea and Vietnam.
Colchester's World War monument features a bronze eagle atop a rough granite block. A dedication plaque on the monument's southeast face bears the simple message "Colchester remembers" along with "World War" and 1917-1918.
Under the dedication, the plaque lists two columns of names of World War I veterans, and honors four who were list in the conflict.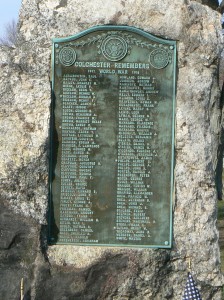 The monument also features the U.S., Connecticut and Colchester seals.
Next to the World War memorial, a 1952 granite monument honors veterans of World War II and Korea. The monument's southeast face bears a dedication reading:
"This memorial was erected in honor of those men and women of Colchester who served their country in time of need. They sought not personal glory, but the preservation of liberty and freedom.
"They fought against aggression, Communism, and the enslavement of people so that a government of the people, for the people and by the people shall not perish."
Panels on the monument's southeast face honor 11 Colchester residents killed in World War II.
Honor roll panels on the monument's northwest face honor residents who served in World War II and Korea.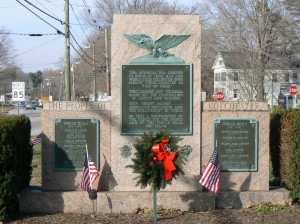 A little further north on the green, Colchester honors its Vietnam veterans with a black and gray striped granite memorial that was dedicated in 1983.
The monument lists five residents who were killed in the conflict, and bears a dedication asking us to "remember these men of Colchester whose lives were sacrificed  in Vietnam 1964-1975."
Also near the monuments, a flagpole dedicated in 1998 by the local VFW post honors Colchester's veterans.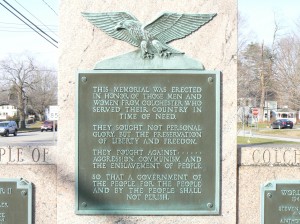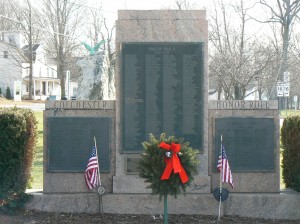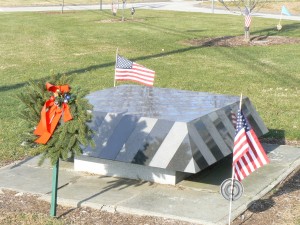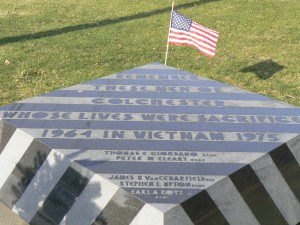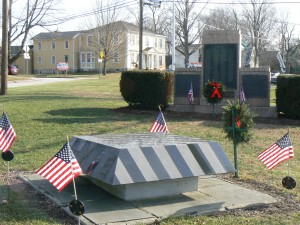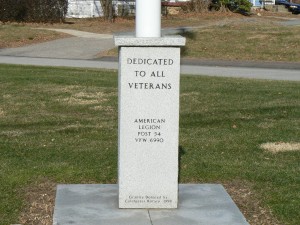 Tags: Colchester