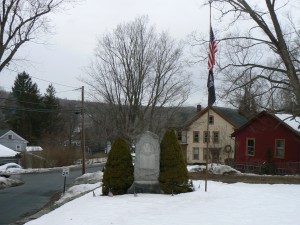 Canton honors veterans of the Civil War and other conflicts with a 1903 monument in Village Cemetery.
The Veteran's Memorial, in the Collinsville section of Canton, honors veterans of the American Revolution, War of 1812, Civil War and Spanish-American War and lists Civil War heroes whose bodies were not returned.
A dedication on the monument's south face reads, "Erected 1903 by the State of Connecticut and the Collinsville Cemetery Association in memory of the men of Canton who offered up their lives [as] a sacrifice in the Civil War, 1861-1865, and whose bodies were never brought home."
The south face also features an elaborate Connecticut state seal.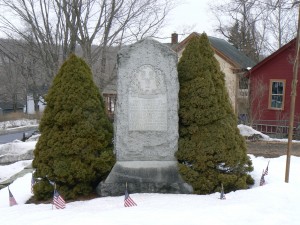 The north face features a bronze plaque listing 39 Canton residents who died during their Civil War service. Along with their names, the plaque lists their regimental affiliation, and the date and place of death.
The monument was supplied by the Stephen Maslen Corp., a Hartford granite dealer whose other Connecticut projects included the Soldiers' Monument in Suffield.
A flagpole stands near the monument, which is surrounded by smaller flags and flanked by shrubbery.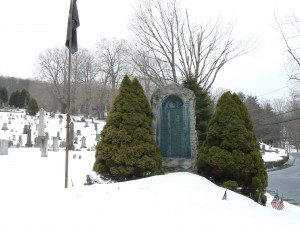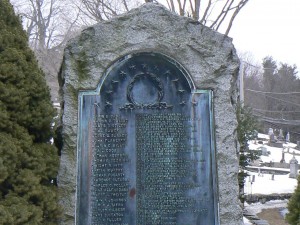 Tags: Canton, Collinsville