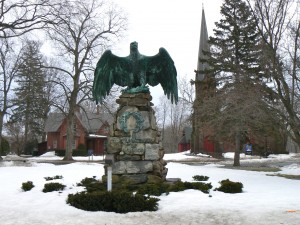 Windsor honors its war veterans with a large sculpted eagle on the town green.
The Windsor War Memorial, dedicated in 1929, was created by noted sculptor and Windsor resident Evelyn Beatrice Longman.
The monument features a five-foot bronze eagle atop a stone cairn. The monument's front (west) face includes a bronze wreath and a dedication "To the patriots of Windsor."
The monument stands at the southern end of the town green on Broad Street (Route 159).
Scupltor Evelyn Beatrice Longman also created the Spirit of Victory monument in Hartford's Bushnell Park (which honors Spanish-American War veterans) as well as the World War I monument in downtown Naugatuck.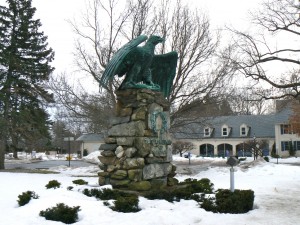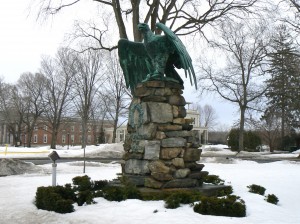 Tags: Windsor