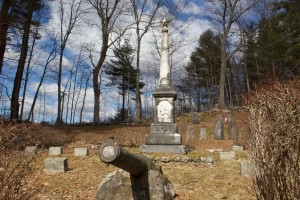 The first Union general killed in the Civil War is one of several veterans buried in Eastford's General Lyon Cemetery.
Gen. Nathaniel Lyon, an Eastford native and West Point graduate, was killed in August of 1861 while fighting in Missouri.
Lyon is honored with a marble monument near the middle of the small cemetery, which was founded in 1805 and is located on today's General Lyon Road.
The front (east) face of the marble monument features a carved portrait of Lyon leading troops on horseback and the simple inscription, "Gen. Nathaniel Lyon, U.S.A."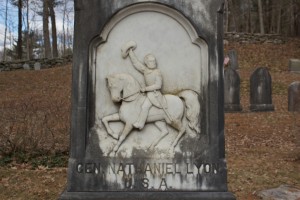 The east face also bears an elaborate trophy featuring the United States shield and crossed swords and cannon, and the shaft is topped with a marble eagle.
The north face lists Lyon's birthday (July 14, 1818) as well as his death during the battle of Wilson's Creek (Missouri) on August 10, 1861.
The west face is inscribed with the Capture of Camp Jackson on May 10, 1861, the battle of Booneville on June 16, and the battle of Dug Springs on August 1.
The south face lists seven battles during the Mexican-American War in which Lyon fought.
In the early stages of the war, Lyon captured arms as well as a group pro-Confederacy militia members who had gathered in St. Louis at "Camp Jackson," named after Missouri's secessionist governor.
Lyon's body was hidden after the battle and his remains laid in state in St. Louis, Cincinnati, Philadelphia, New York and Hartford before he was buried in  Eastford. The 1874 book The American Historical Record describes the erection of the Eastford monument.
The Lyon family plot also features a small cannon near the front, and two cannons have been buried at the front corners of the retaining wall surrounding the plot.
The cemetery also includes the graves of numerous other Civil War veterans, including several members of the Lyon family.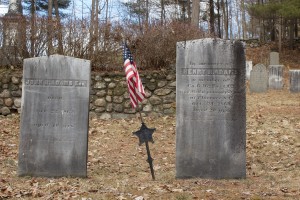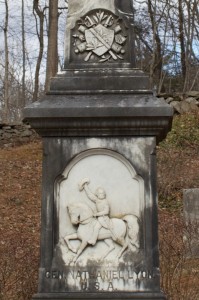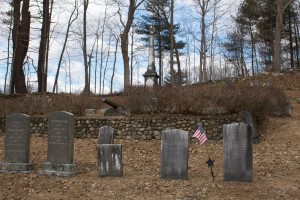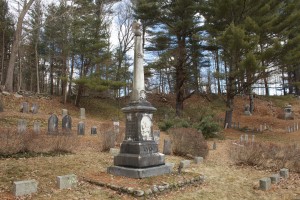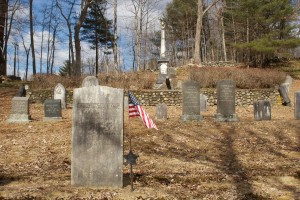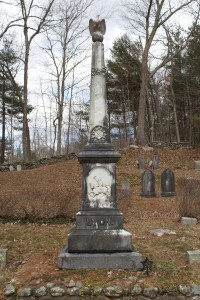 Tags: Eastford