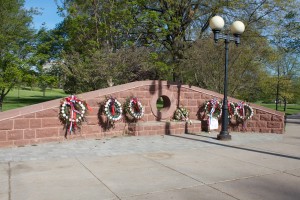 Connecticut employees killed or injured in workplace accidents are honored with a memorial in Hartford's Bushnell Park.
The Workers' Memorial, in a small plaza along the west side of Trinity Street, was dedicated in 2010. A curved wall features a small bench, and an inscription on a medallion in the plaza bears a quote from Mary Harris "Mother" Jones, a labor organizer: "Mourn for the dead; fight for the living."
The April 28, 2010, dedication date also marked the 40th anniversary of the enactment of the Occupational Safety & Health Act.
Unions have also designated April 28 as Workers Memorial Day, with many holding ceremonies to remember injured or killed workers.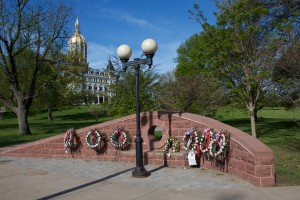 The workers' memorial, not far from the park's Israel Putnam monument, was designed by Smith Edwards Architects of Hartford.