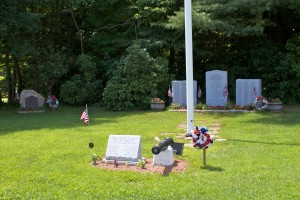 Hebron honors its war veterans with several monuments on its Memorial Green.
The green, near the intersections of Route 66 (Main Street) and Route 85 (Church Street), features four memorials to veterans from the Civil War, the World Wars, Korea and Vietnam.
The newest monument on the green, honoring Hebron residents who died while serving in the Civil War, was dedicated on Memorial Day, 2011.
The monument features a granite marker with a dedication on its east face reading, "Hebron Court of Honor. They gave their lives in the Civil War 1861-1865." The monument also lists 10 residents who died during their wartime service.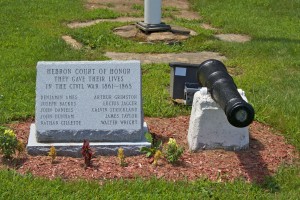 A small cannon stands next to the monument, which was donated by the Sons of the American Legion.
Behind the Civil War memorial, an undated monument honors Hebron residents who served in World War II, Korea and Vietnam. The central tablet bears an engraved eagle and an inscription reading, "Dedicated to the men and women from the town of Hebron who served in World War II and the Korean and Vietnam conflicts."
The World War II tablet features three columns of names and highlights five residents who died during the war. The Korea and Vietnam tablet also bears three columns of names.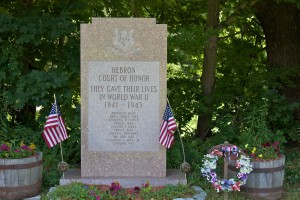 To the north of this monument, a pink granite memorial honors the five Hebron residents who died during World War II. The monument features an engraved Connecticut shield and an inscription reading, "Hebron Court of Honor. They gave their lives in World War II 1941 – 1945."
Near the south end of the green, a memorial honors Hebron's World War I veterans. A bronze plaque set into a granite boulder bears the simple inscription, "World War Roll of Honor."
The monument highlights one resident killed in the war, and lists two columns of Hebron residents who served.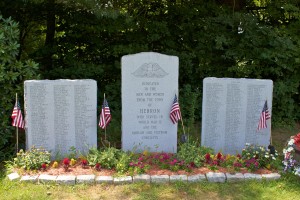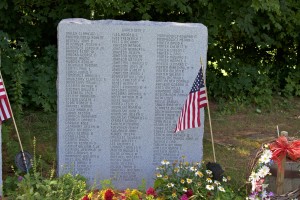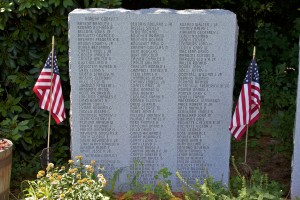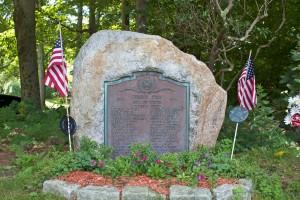 Tags: Hebron