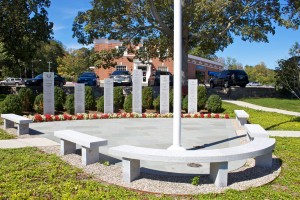 Wilton honors its veterans with a group of monuments in a plaza dedicated in 2010.
The Veterans Memorial Green, at the intersection of Center Street and Old Ridgefield Road, features granite columns of honors and benches. The site is dedicated to honor, "Wilton's fallen heroes who made the supreme sacrifice in America's wars."
The collection of monuments includes six granite pillars inscribed with the names of local war heroes. The pillar honoring the French and Indian War, fought between 1754 and 1763, lists 10 residents.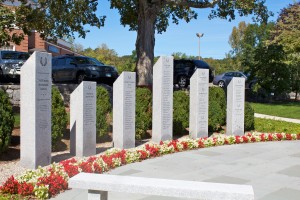 The American Revolution column honors 20 residents.
The Civil War has the largest grouping of names, with 34 residents being honored.
The World Wars and Korea share a pillar, with the World War I section listing two names; the World War II section listing 10, and the Korea section listing one.
The Vietnam and Iraq wars also share a pillar, with the Vietnam section honoring eight residents and the Iraq section listing one.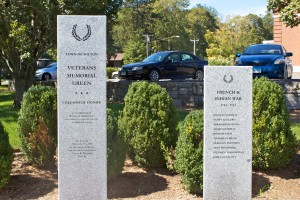 Veterans Memorial Green, a collaboration between the town and a local American Legion post, was designed by three architects.
Nearby Memorials
Wilton veterans are further honored with a monument on the green a short distance south of the Memorial Green site. The memorial, dedicated in 1988, honors all veterans who served in the conflicts between the American Revolution and the Vietnam war.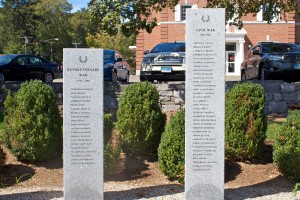 Heroes of the World Wars are also honored with a monument in Hillside Cemetery, about a half-mile northwest of the Memorial Green. A marker bears a dedication reading, "In memory of those who gave their lives [in] World Wars I and II," above 10 names.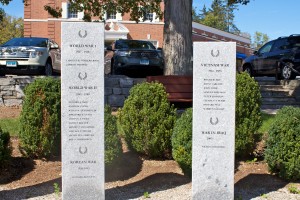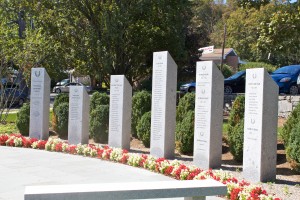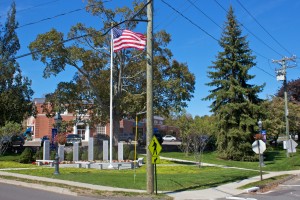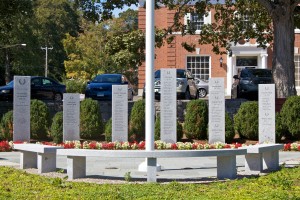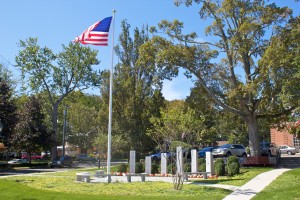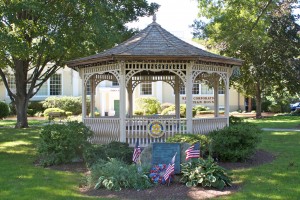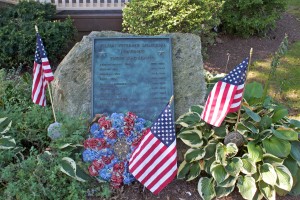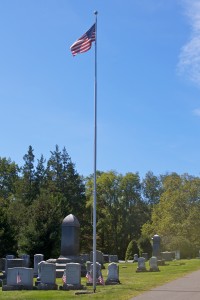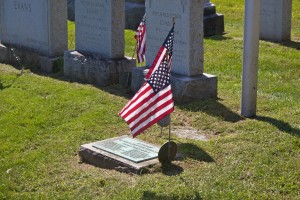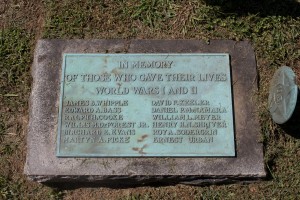 Tags: Wilton