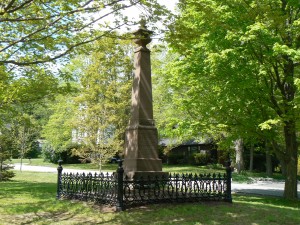 A brownstone obelisk erected in the village of Northfield in 1866 was one of the state's earliest Civil War monuments.
The monument stands on the village green in the Northfield section of Litchfield. The south face (the front) bears the dedication "That the generations to come might know them," "Lincoln" in raised letters, and the names of three local men who died in the war. Two were killed at the Battle of Winchester, Va., in 1864, and the other died at the Battle of Fishers Hill, Va., in 1864.
The east face of the monument lists two names – a hospital death at Alexandria, Va., in 1863 and a battle death from Cold Harbor, Va., in 1864.
The north face records two deaths – one from the 1863 battle at Chancellorsville, Va., and the other at the Cold Harbor battle.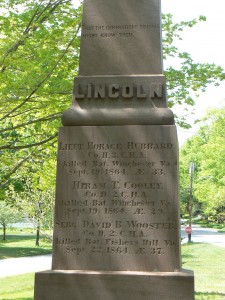 The west face records a death at the Battle of Antietam, Md., in 1862, as well as a death in an unspecified Virginia hospital in 1864.
The ages of the nine men listed on the monument range from 17 to 37, with most of the deaths coming when the men were in their late teens to early 20s.
A decorative urn, as well as a carved sculpture depicting an eternal flame, stands atop the monument's shaft.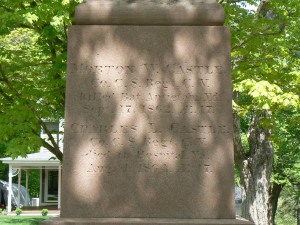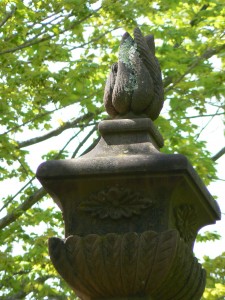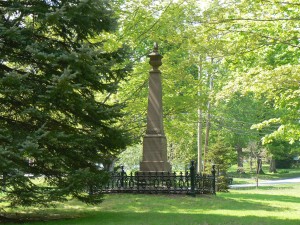 Source:
Connecticut Historical Society: Civil War Monuments of Connecticut
Tags: Northfield