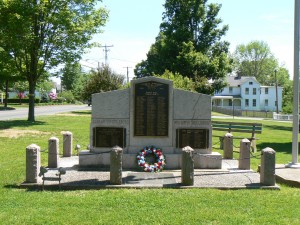 A monument near the south end of Durham's town green honors local residents who served in United States wars from the American Revolution to the present day.
The monument provides a comprehensive look at the nation's wars by including conflicts, such as the War of 1812 and the 1846-48 War with Mexico, that are rarely highlighted on municipal greens.
The north face of the monument  bears the dedication "Durham honors those who served their country. Plaques on the north face honor residents who served in World War I, World War II and Korea.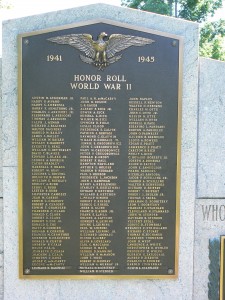 The central plaque on the south face honors service in the American Revolution, the War of 1812 and the War with Mexico. Other plaques on the monument honor the Civil War, Vietnam, Desert Storm/Shield, and the current conflicts in Iraq and Afghanistan.
The monument, surrounded by a chain-link fence and stone pillars, sits near the base of a flagpole.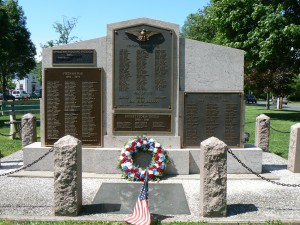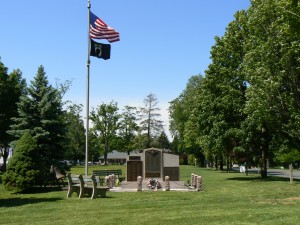 Tags: Durham