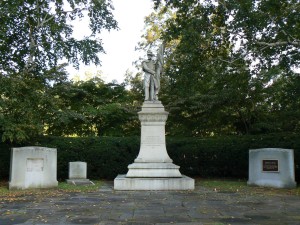 A 1913 granite Civil War monument anchors an impressive collection of war memorials on the Glastonbury Green.
The Standard-Bearer monument honors Capt. Frederick M. Barber, who served in the 16th Regiment of the Connecticut Volunteer Infantry, and other Civil War veterans from Glastonbury. Barber died from wounds suffered during the Battle of Antietam.
A dedication on the front (south) face of the monument reads, "Erected in memory of Capt. Frederick M. Barber and the soldiers of Glastonbury who gave their lives for their country, by Mercy Turner Barber, 1913."
The east and north faces are blank, but the west face is inscribed with a lengthy dedication reading, "More enduring than this monument will be the memory of their loyal, patriotic devotion to their country. This granite shaft in time will crumble to dust, but the memory of their heroic deeds, the noble sacrifice of their lives, will live in memory's realm 'till time shall be no more."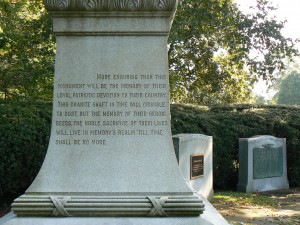 Atop the monument, the standard-bearer has the flag cradled in his left arm, with his right hand ready to draw a sword in defense of the flag.
The Standard-Bearer is the largest of six monuments on the green. The western-most monument in the collection honors the service of local residents in World War I with a bronze plaque mounted on a granite base. A dedication atop the plaque reads, "In honor of those of the Town of Glastonbury who answered their country's call to serve humanity." The plaque, dedicated in 1924, also bears six columns of names and highlights 16 residents who were killed in the conflict.
To the immediate right of the World War I monument is the granite base of a monument, now blank, that once held a plaque.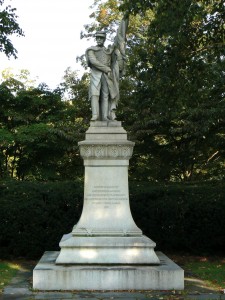 Next to the blank monument is a granite monument honoring U.S. Air Force Sergeant John Lee Levitow, who was awarded the Congressional Medal of Honor for taking actions to save his damaged aircraft during the Vietnam War. A detailed account of his heroic actions appears on a bronze plaque in front of the granite marker.
A monument to the east of the Standard-Bearer monument honors Korean War veterans, including a local Marine who was killed in the conflict.
The eastern-most monument on the green honors World War II veterans with a dedication reading, "A tribute to the men and women who served their country. In honor of these who gave their lives." The monument, dedicated in 1950, lists 27 residents who were killed in the conflict.
Source: Connecticut Historical Society: Civil War Monuments of Connecticut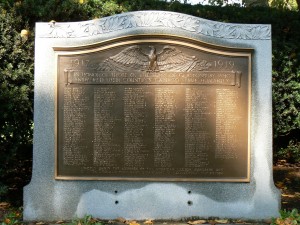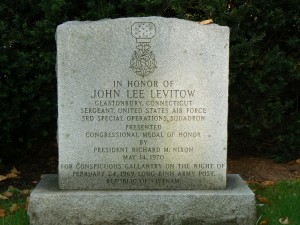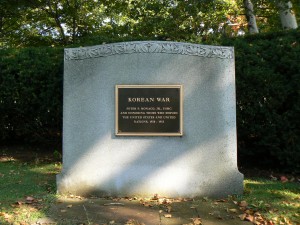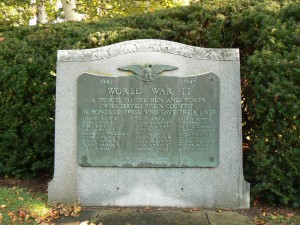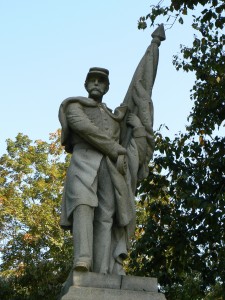 Tags: Glastonbury