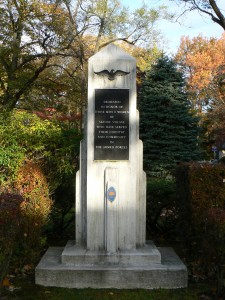 A white concrete obelisk in Bridgeport's Seaside Village honors residents who have served in the country's wars.
The obelisk, at the southern end of a green located near the center of the village, bears a dedication on its front (south) face reading, "Dedicated in honor of those men & women of Seaside Village who have served their country and community in the Armed Forces."
In a sense, the entire housing development is a war memorial. Seaside Village was built in 1918, during Bridgeport's manufacturing heyday,  to provide emergency housing for defense workers. About 257 units, most under 1,000 square feet, were built in a series of small brick buildings designed to resemble a European village.
The street names in Seaside Village are connected to World War I. For instance, Flanders and Alsace streets are named after battlefields. Albert Square, along the village green, is named after King Albert I of Belgium. Cole Street is named after Edward B. Cole, a Marine officer and expert on machine-gun warfare who was killed in France in 1918.
Sims Street is named after William Sims, commander of U.S. Navy forces in Europe during the war, and Burnham Street is named after Frederick Russell Burnham, an American explorer who served in the British Army before the war and would help inspire the international scouting movement.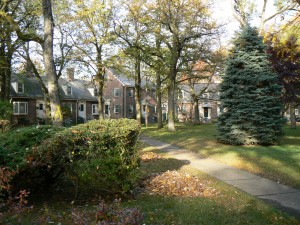 The complex was converted to cooperative housing in 1954, and remains an affordable, middle-class complex today. Seaside Village was added to the National Register of Historic Places in 1990.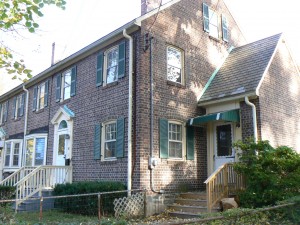 Tags: Bridgeport