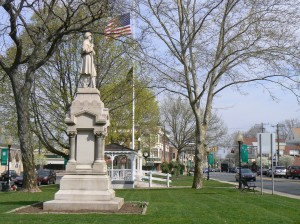 Southington's Civil War veterans are honored with an 1880 monument in the center of the town green.
The granite Soldiers' Monument depicts a clean-shaven Civil War soldier standing with a rifle. A relatively simple dedication on the front (east) face reads, "The defenders of our Union. 1861-1865."
The east face also features an intricate carving of the Connecticut and United States shields and a raised ribbon with the state motto. The monument's other faces do not bear any inscriptions.
While the monument has comparatively little lettering, it has a number of decorative elements not commonly seen on Civil War monuments, such as the four blue granite columns at each corner and the ornamental gables just below the soldier's feet.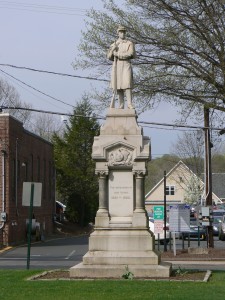 The monument was created by Charles Conrads, the principal sculptor for James Batterson's New England Granite Works. Batterson's firm supplied many Civil War monuments in Connecticut.
North of the green, which was laid out in 1876, a memorial flagpole dedicated after World War I honors veterans of that and the nation's earlier wars. On the east and north faces of the flagpole's base, bronze tablets list veterans of World War I (in four columns on each tablet).
On the west side, a tablet has four columns listing Southington's Civil War veterans. On the south side, veterans of the American Revolution, the War of 1812, the Mexican War, and the Spanish-American War are honored.
South of the Civil War monument, a collection of memorials honors veterans of World War II, Korea, Vietnam and the ongoing fight against terrorism. The central granite tablet bears a dedication inscribed below a carved eagle. The left two memorials feature bronze tablets listing World War II veterans in 10 long columns of names, and honoring 33 residents who were killed in the conflict.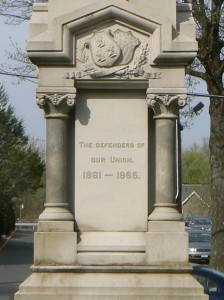 The two memorials on the right honor veterans of World War II, Korea and Vietnam. The Korean War memorial list veterans in six columns and honors one who was killed. The Vietnam memorial also has six columns of names and honors 10 who were killed.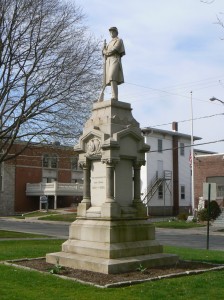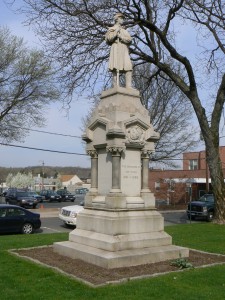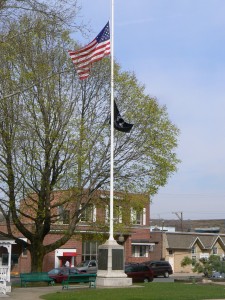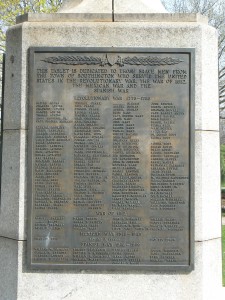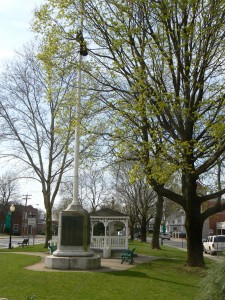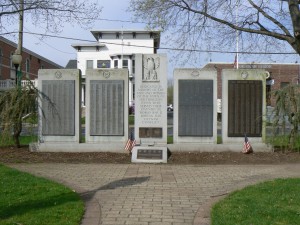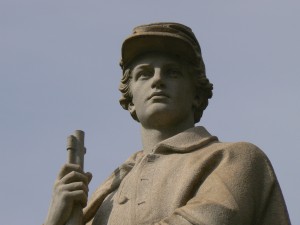 Tags: Southington