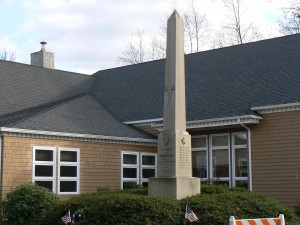 Ledyard honors its Civil War heroes with a granite obelisk outside one of the town's libraries.
The monument was erected in 1873 to honor Ledyard residents killed in the conflict. A dedication on the monument's front (north) face reads, "In honor of the men of Ledyard who fought for the preservation of the Union in the war of 1861-5. Erected July 4, A.D. 1873, by Ledyard Bill."
The north face also features a raised United States shield and two crossed swords.
The south, east and west faces bear the names of 29 Ledyard residents killed in the Civil War.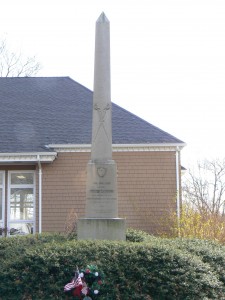 The monument was donated by Ledyard Bill, a Ledyard native who prospered in the publishing industry in Kentucky and New York. Bill later served as a legislator in Massachusetts.
Bill's family was long active in Ledyard, with a brother endowing the Bill Library next to the Civil War monument, and another brother funding the Bill Memorial Library in Groton.
A short walk away from the Civil War monument, a collection of monuments honors Ledyard's veterans of other wars. A bronze plaque affixed to a boulder honors 32 residents who served in World War I and four who were killed.
Inscriptions on other boulders honor veterans of the American Revolution, World War II, Korea and Vietnam.
About a quarter-mile north of these monuments, an undated memorial in front of Town Hall honors all of Ledyard's war veterans.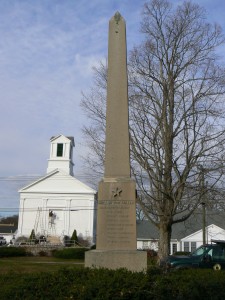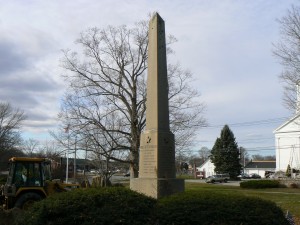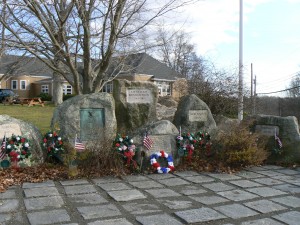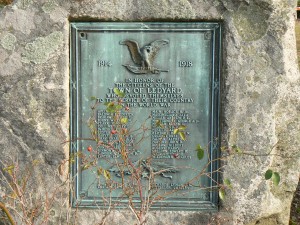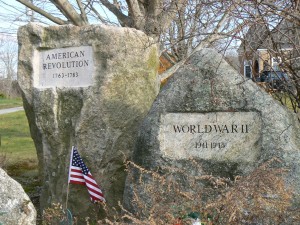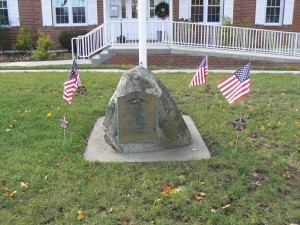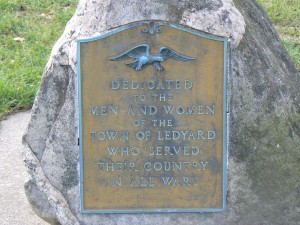 Tags: Ledyard